FEATHERS COLLECTION
After observing and admiring a peacock majestically spreading the feathers of its tail, our feather collection was designed. It was engineered with detail to bring forth a unique piece to add to your collection. It comes in a variety of colors and can be obtained as a 2 piece set (just the earrings) or a 3 piece set (necklace included).
The earring drops at a length of about 2.8" (7.1cm) from your ear hole, and has a cross-section of about 1.1" (2.8cm). Its build material gives it such a light weight, relieving your ear lobes from the stress of heavy earrings. If you opt to have the 8 loop added to it, the earring grows and extra 0.4" (1cm) in length.
The necklace pendant has a length of about 2.2" (5.7cm) with a cross-section of 1.65" (4.2cm). By default the necklace comes with a chain of about 22" (55.9cm) in length. A custom length could be requested. Nonetheless, it should be noted that any custom change made might delay your order.
All our jewelry are crafted from PAPER which is responsible for its super light weight. The wires used are all free from the nickel allergen that is known to cause skin irritation for some people. Our jewelry is triple coated with a sealant that enhances the firmness, durability and protection from moisture, sweat and water splashes. . 
REFINE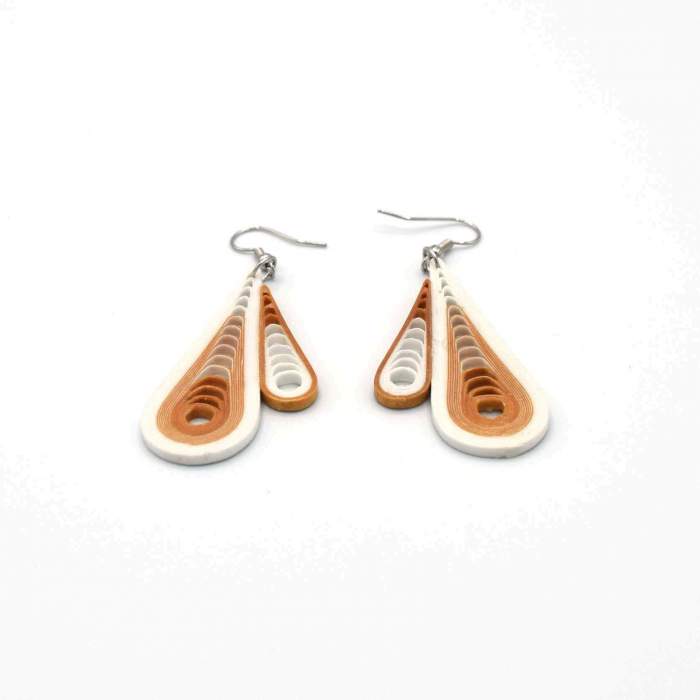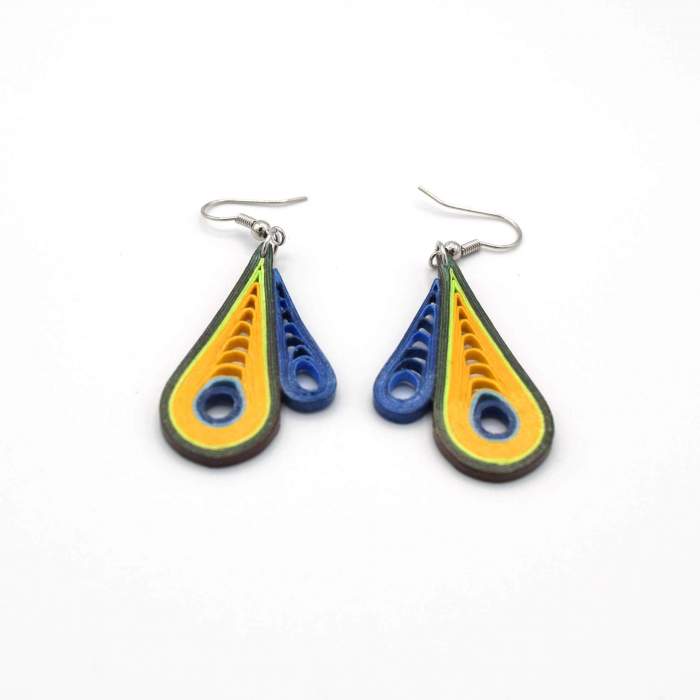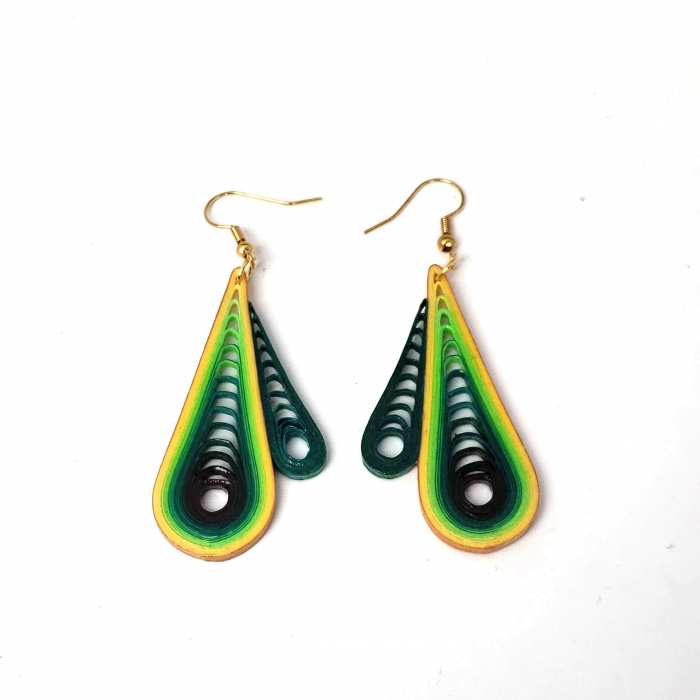 Sold Out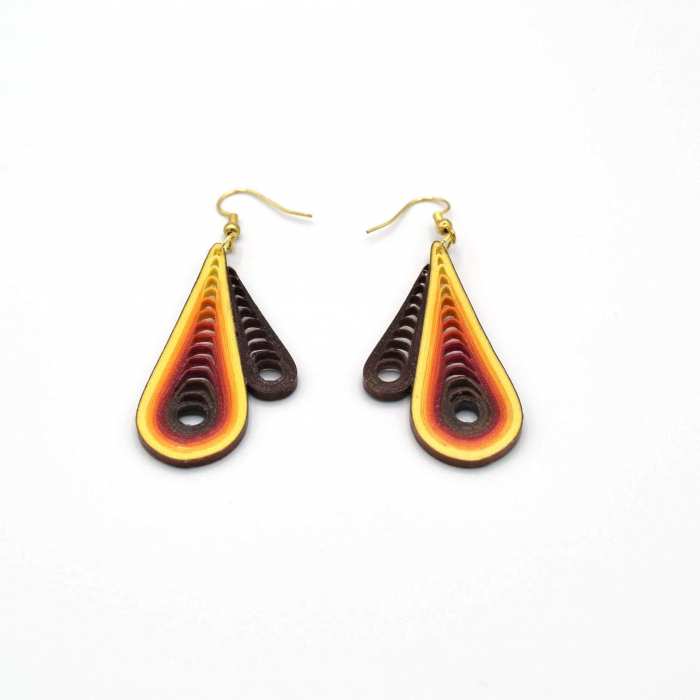 Sold Out